FANCY! Pres – AProject (Release Party)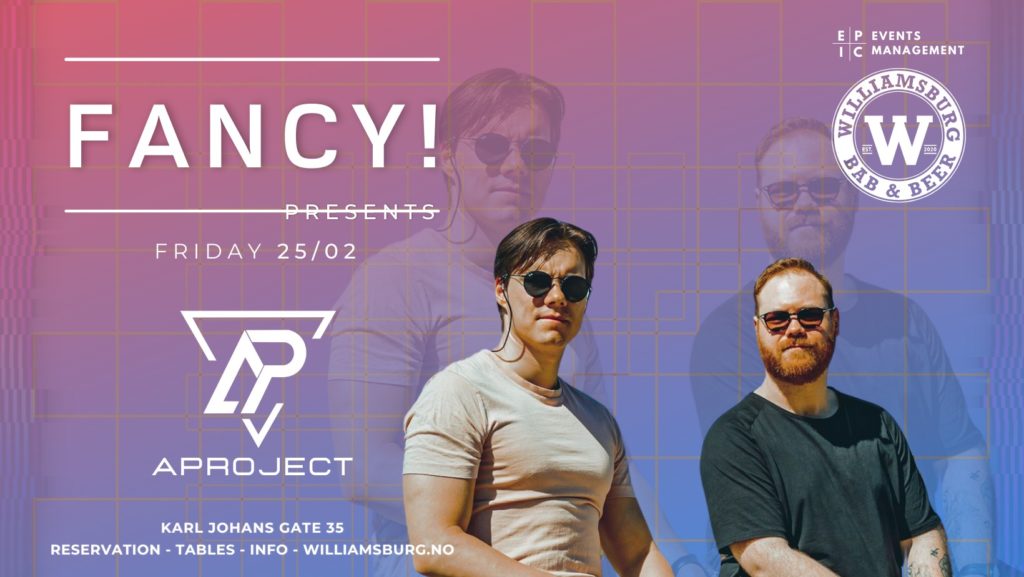 ATTENTION, LADIES AND GENTLEMEN
Let's get fancy on the floor till you can't dance no more!
On 25th of February, Williamsburg and Epic Events Management proudly presents a brand new club concept – FANCY! 
Join us on the dance floor with AProject!
This duo is known for their energetic sets and dancing atmosphere. Releasing a new song on this day. Make sure to be there!
Check out the music here:
▬▬▬▬▬▬▬▬▬▬▬▬▬▬▬▬▬▬▬▬▬▬▬▬▬▬▬▬▬▬▬
Table and Reservations: Click here! 
▬▬▬▬▬▬▬▬▬▬▬▬▬▬▬▬▬▬▬▬▬▬▬▬▬▬▬▬▬▬▬
► WHEN: 25/02/2022 | 22.00 – 03.30
► WHERE: Karl Johans gate 35
► ENTRY: FREE
► ID 20 (Photo-ID)